Our Story
SaltPay was founded in 2019 to take high-quality, fast, and secure solutions that are usually available only to big companies, to small and medium-sized businesses.
I joined SaltPay as the first Product Designer in early 2020, when we were about to acquire Borgun, a licensed Acquirer based in Iceland. We started by redesigning and developing new technologies for our first payment acceptance product, which was our initial step towards our vision to help SMBs across Europe.
At the end of the year, I got invited to become a partner and lead the efforts of our Global Customer Onboarding.
We built a product foundation based on the "Value Added Services" concept where, besides payment acceptance, the merchant can choose from an ecosystem of integrated partners (marketplace) what services are ideal for their business growth.
---
Work
As Product Manager - Customer Onboarding
Together with the Engineering Manager, we built a stellar team of Product Designers, Front-end and Back-end developers that cared deeply about user experience, retention-focused KPIs, and scalable technology.
I defined OKRs and KPIs for customer onboarding and mentored designers, developers, and the data analyst into agile, experimentation framework, UX Research, and task prioritization.
By constantly seeking how to increase retention through an amazing customer onboarding experience, the team embraced the "design with data" mindset generating results such:
Faster onboarding time. From 15-30 days to 4 minutes.
Higher scalability. From one onboarding process per service to a single one activating all services simultaneously.
Lower Customer Relations and payment issues by improving the quality of the KYC/KYB.
How we did it
Redesigned the KYC collection and agreement methods from scratch, challenging industry standards.
Mapped all the issues happening with customers from onboarding to life cycle.
Prioritized product adoption and engagement over bureaucracy, without compromising compliance and legal requirements.
Designed an agent-oriented mobile application to allow the field agents to sell any product in any country.
Built scalable systems to store and route information to different service providers and product teams in real-time, allowing merchants to have their service ready to use in seconds.
Created APIs and API Docs for the integration of service providers to the SaltPay Platform.
Standardized how to treat and validate data collected during onboarding.
As Product Designer
Until I became Product Manager, I was the only designer in the company. Those were my main contributions:
Designed the first version of the PAX A920 Android-based POS application.
Designed an MVP mobile app for field agents to onboard merchants in Iceland.
Designed and coded the first and second iterations of the company website.
Built the first version of the UI Kit for mobile and web.
Designed the website and online check-out for selling payment terminals in Portugal for the IVAucher government program.
Designed the global Terms & Conditions website with a CMS to allow the Legal team to manage content independently.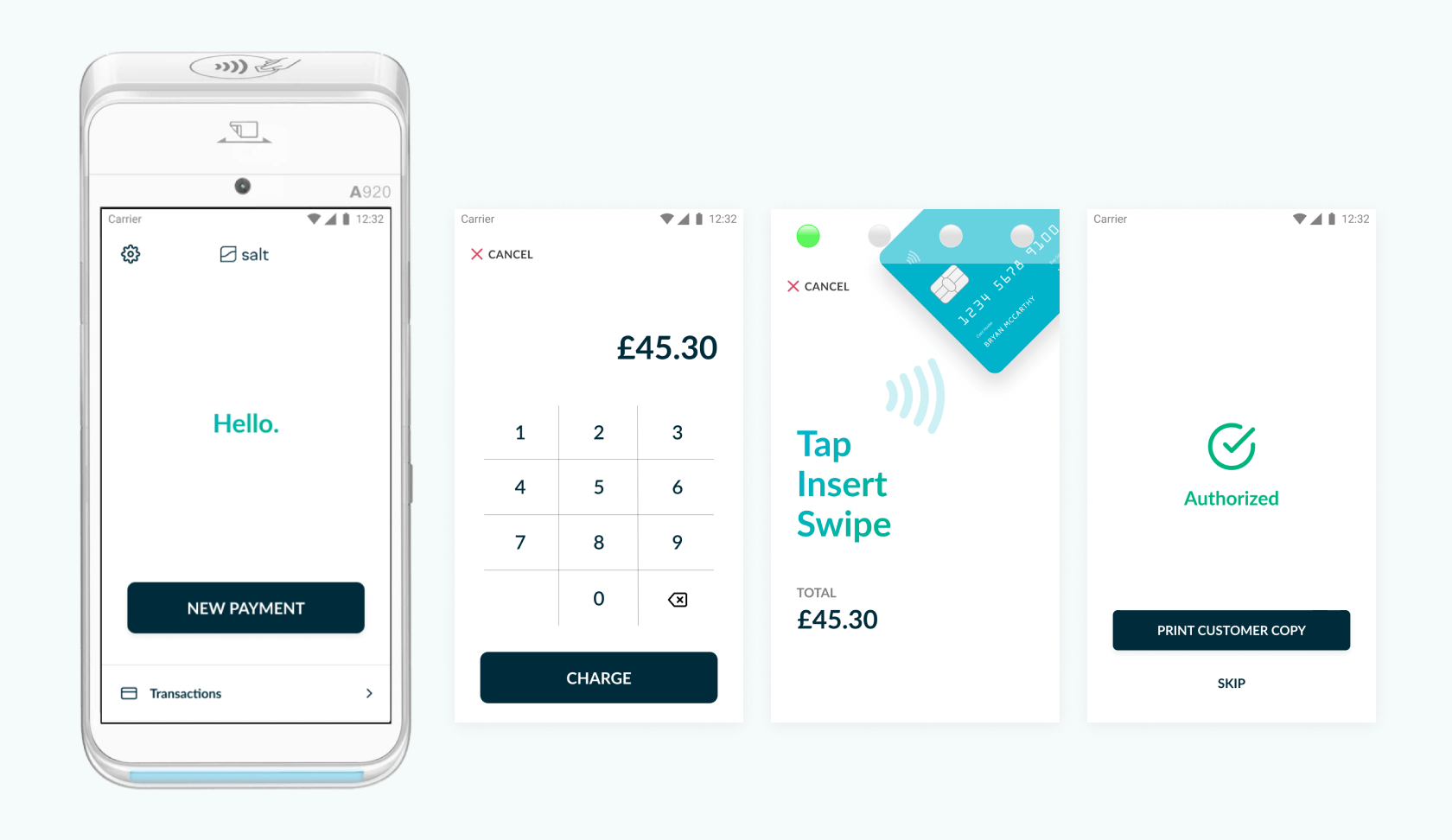 2020 - 1st POS application design for the PAX A920 android-based device.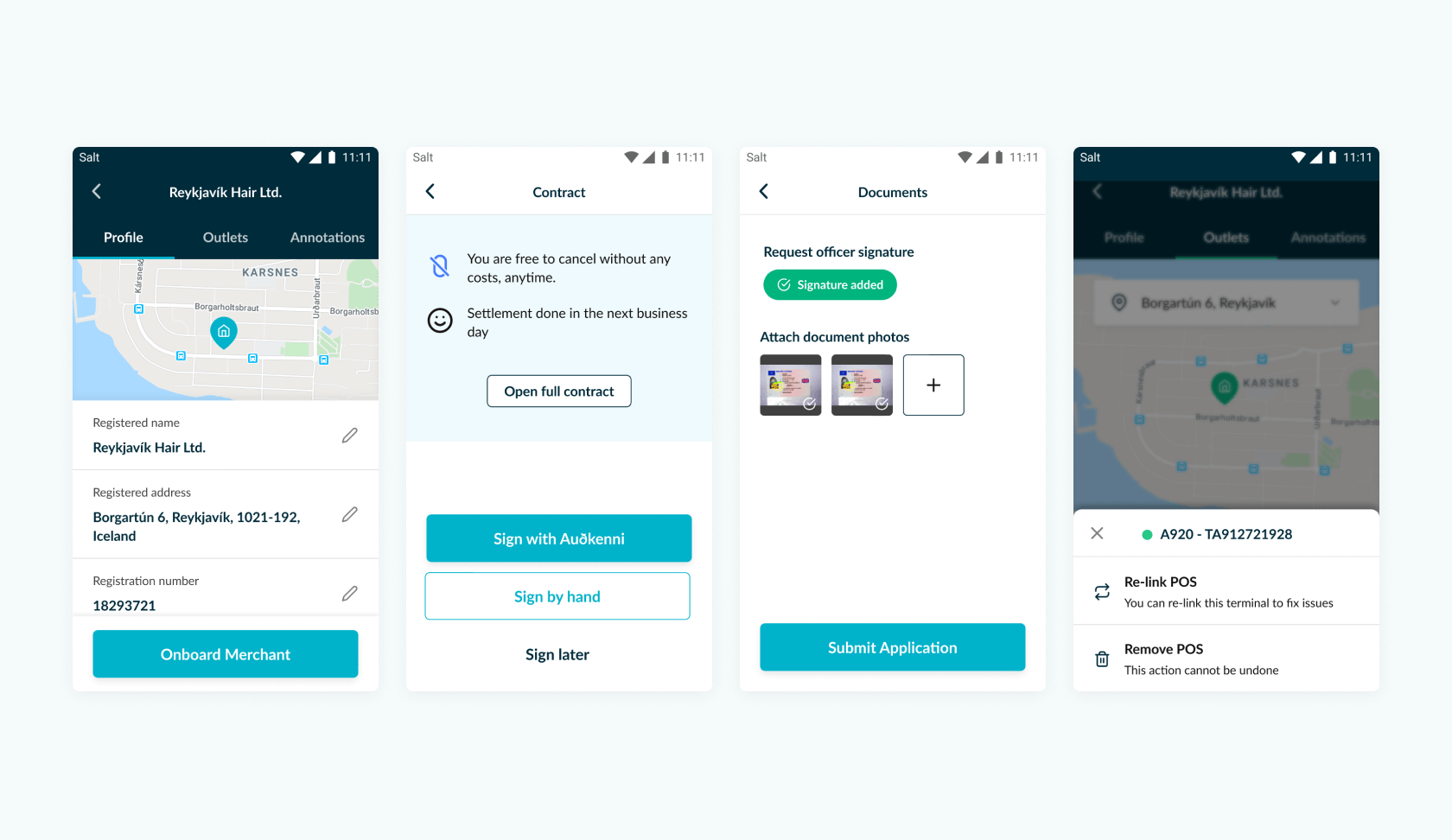 2020 - MVP mobile app for field agents to onboard merchants in Iceland.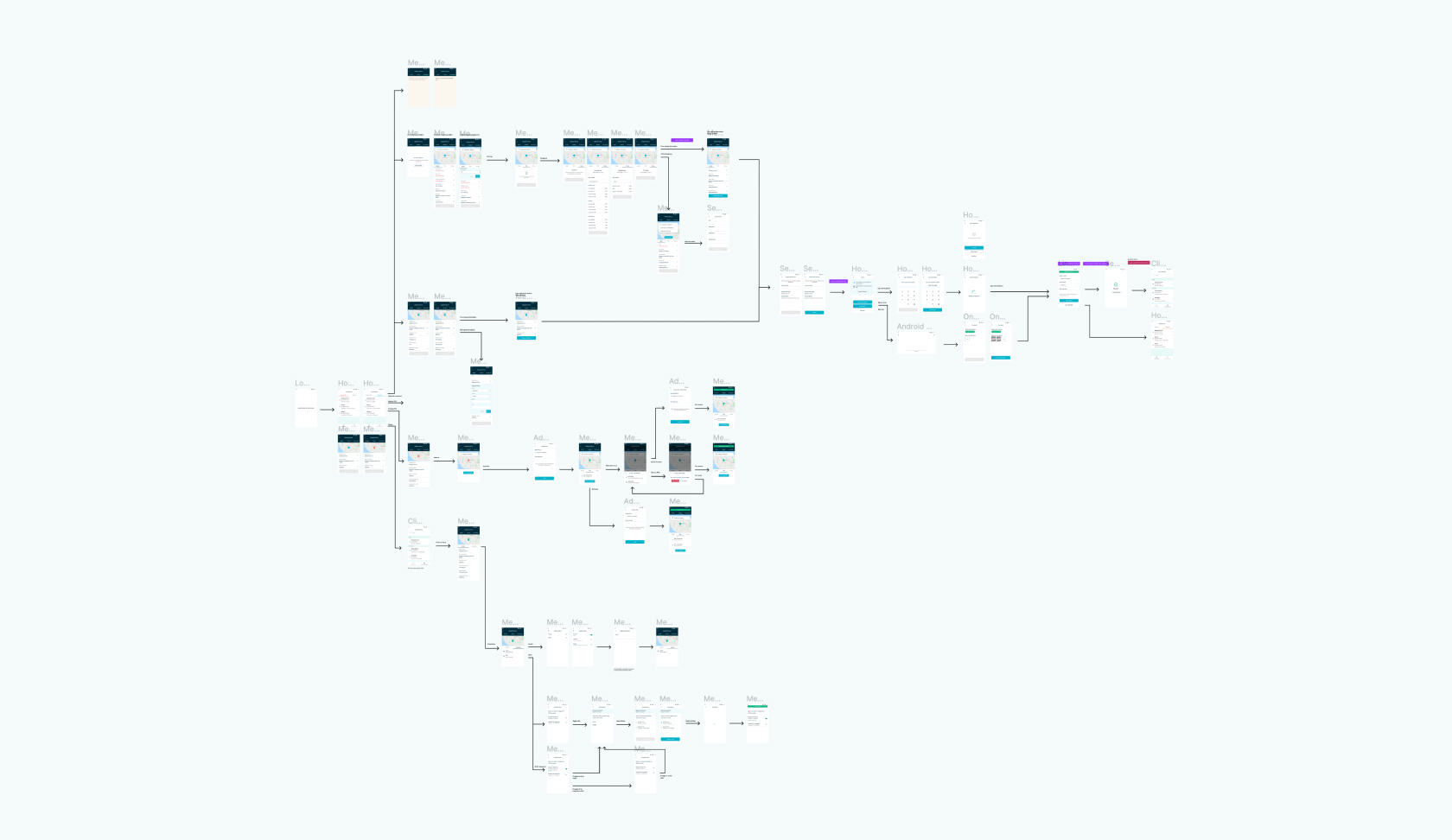 2020 - Snapshot of the Figma file for the mobile app for field agents in Iceland. A mix of design and flowchart to assist developers.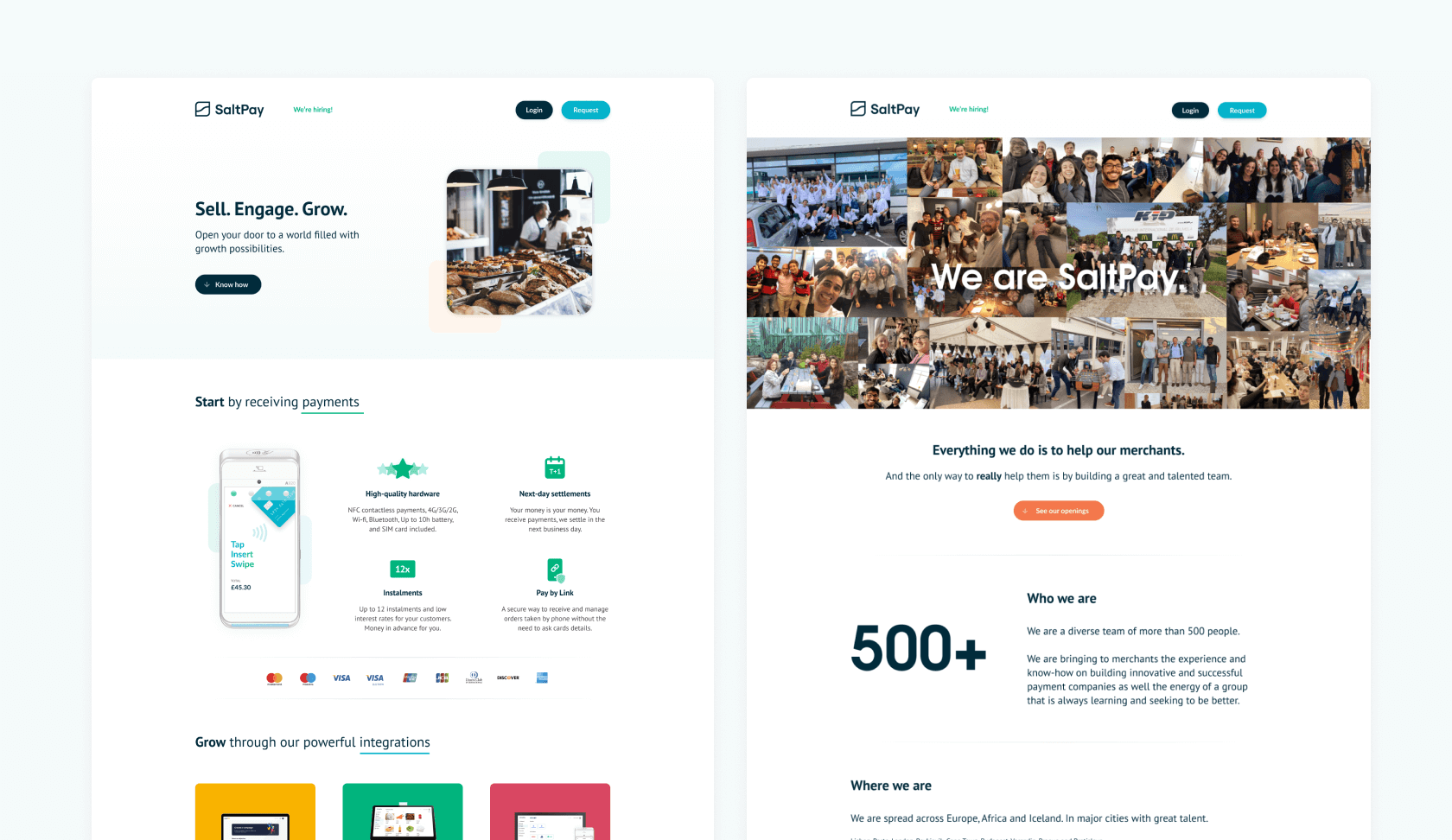 2020 - 2nd website iteration before brand redesign and with an additional "About Us" page focused on increasing hiring.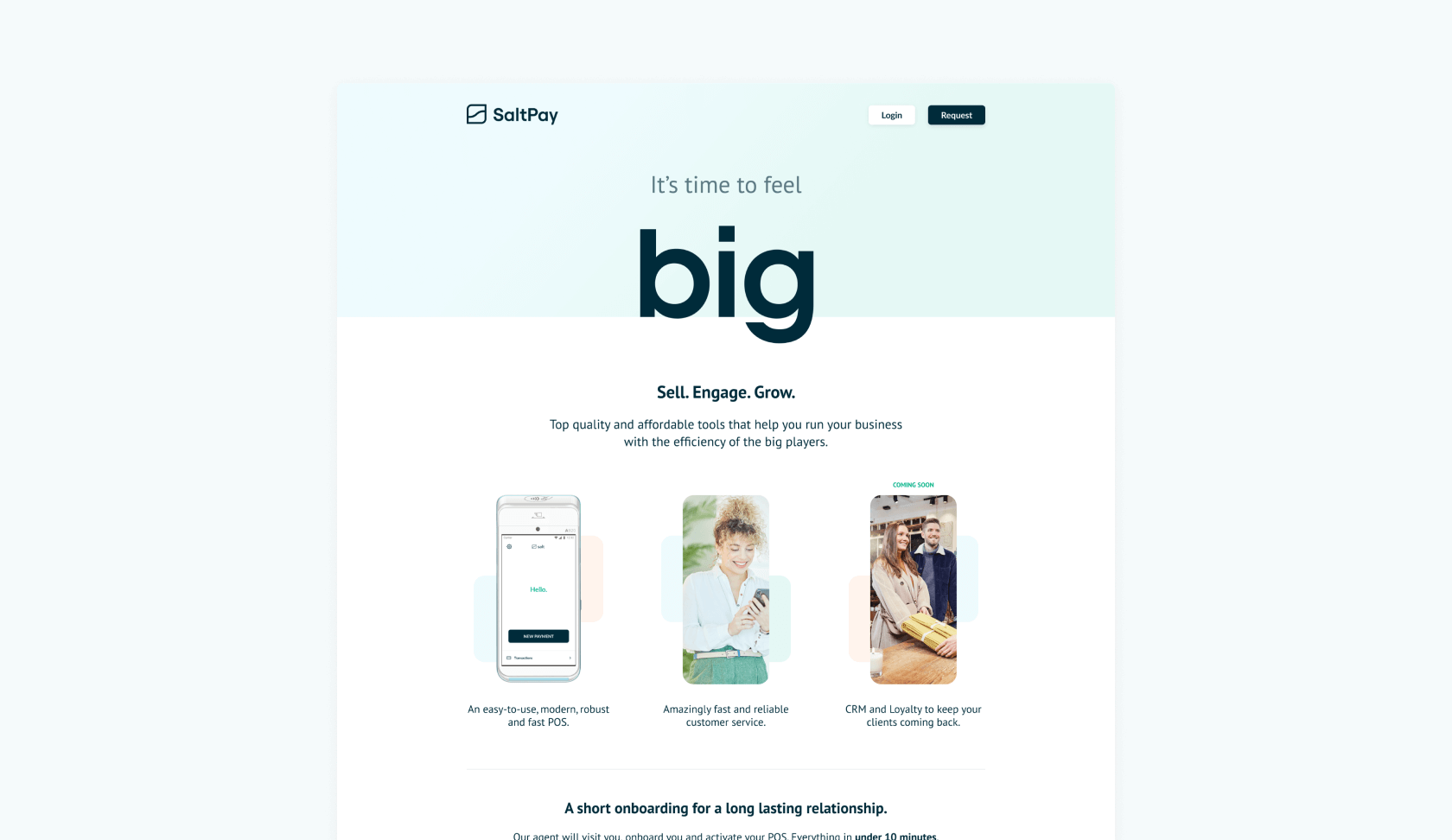 2020 - 1st website iteration to move from being a stealth company.